The Rez
In a distant future that's either really bad or really good (depending on whose side you're on), two strange and unlikely champions embark on a series of adventures to stop a wicked A.I., and in the process must struggle to understand "old-fashioned" ideas like "kindness" and "just hanging out not doing much".
THE REZ SYNOPSIS
In a world where "happiness" is a download away, why is no one really happy? Sav and Preen seek the answer, and the solution, as they struggle to take down the all-knowing A.I. JEF in The Rez.
Things in the future are great… on the surface. You can change how you look whenever you want. Purple skin, no problem. Pointy ears, no problem. Wings, or fins, or six-foot hair, you can have any look you like… if you have the credits. And JEF, the helpful A.I. that runs things, makes sure everyone stays happy by downloading body mods, upgrading their friend packs, and chasing "chieves" so they can level-up. But scratch that shiny surface and things really aren't so nice. People are a bit sad and lonely and don't connect with each other. But Sav (a geeky outcast who misses her Gran) and Preen (a one-time mega-influencer now trying to make good) have a plan to fix things called "The Rez," and others join their mission. With the help of Gran's old phone, they communicate with the kids of the 2020s, and ask for help unlocking wild ideas like "kindness" and "friendship" that can bring people together, short-circuit JEF, and generally make the world a better place. But JEF thinks things are fine just as they are and will do anything to stop them.
With seconds to spare at the end of Season 1, they use nonsense and gaming hacks to crash GabFace, JEF's secret social platform that scores every encounter and was programmed to automatically suck in every human on the planet. Using their insecurities to its advantage, JEF evolves to become impervious to the effects of kindness in the world. Gran, on the run from JEF, helps The Rez Gang find her and resist JEF by pushing clues and tools to the phone. In the final rooftop battle of Season 2, Sav's dark secret is revealed and forgiven by her friends, who band together even stronger and come up with a very creative (and very dangerous) plan to humanizing JEF and help its puppet master find a better path.
Your students will love following along with the silly and fast-paced adventures of Preen, Sav and The Rez Gang on the podcast and website, and you'll love the teaching resources awarded a Quality Mark by the PSHE Association (personal, social, health and economic teachers, UK). The lesson plans, teaching guide and online games and activities promote active classroom engagement with a diverse curriculum at multiple grade levels.
Genres: Science Fiction, Humor
Themes: Kindness, Inclusion, Friendship, Trust, Working Together, Healthy Media Diets, Identity
Avg. Episode Length: 14-18 minutes
No. of Episodes: 25 Episodes (6 hours 40 minutes total listening)
Resources Available: Lesson plans, teacher guide, mind map, pick-a-word
OVERVIEW OF CLASSROOM RESOURCES
Hey Educators! You're excited to use The Rez in class, and maybe you're asking yourself where do I start or what's the best way to listen? The answer is that thousands of teachers around the world use Gen-Z Media podcasts in dozens of different ways for multiple grade levels, classroom-wide, for breakout groups, to reward learning, and as homework. And all these resources are free!
The Teaching Guide explains The Rez in an accessible way, links to a brief introductory video, offers safeguarding advice, describes the complete online resources, and introduces you to the characters of The Rez. It provides an entrance into the world and the story, points to the child development research The Rez's messaging is based on, and lays out the mission of the project (to equip children to deal with the emotional difficulties and stresses they can face as young adults, and with the confidence to communicate clearly about their emotions at any given moment).
The Outline for Lessons describes in detail the contents of the lesson plans and downloadable teaching materials. It outlines the learning objectives, the specific learning outcomes for each lesson, and the minute-by-minute activities for each smaller part of each lesson.
Lesson 1 helps students explore kindness and its contribution to good mental health through a sci-fi adventure called The Rez (an audio series with an associated comic and games-based website). Through writing, drawing, an advice column exercise and the introduction of a "Kindness Box," students focus on how what we say and what we do impacts the mental health of ourselves and others.
Lesson 2 is designed to help give easier access to The Rez's content, messages and curriculum topics to students with English as an additional language. It continues the exploration of the connection between kindness and mental health started in Lesson 1 using writing and drawing, a return to the Kindness Box, and a collaborative discussion about what kindness really means and an agreement to endeavor to show up as kind in the world.
The Rez Mind Map helps students collect their current ideas about good mental health. It can be used at the beginning of Lesson 1 or, alternatively, while listening to the podcast.
The Rez Pick-a-Word can be used in a group session in class as a fun game to help students develop their vocabulary for communicating about emotional topics.
Visit The Rez Classroom Page for even more!
CLASSROOM RESOURCES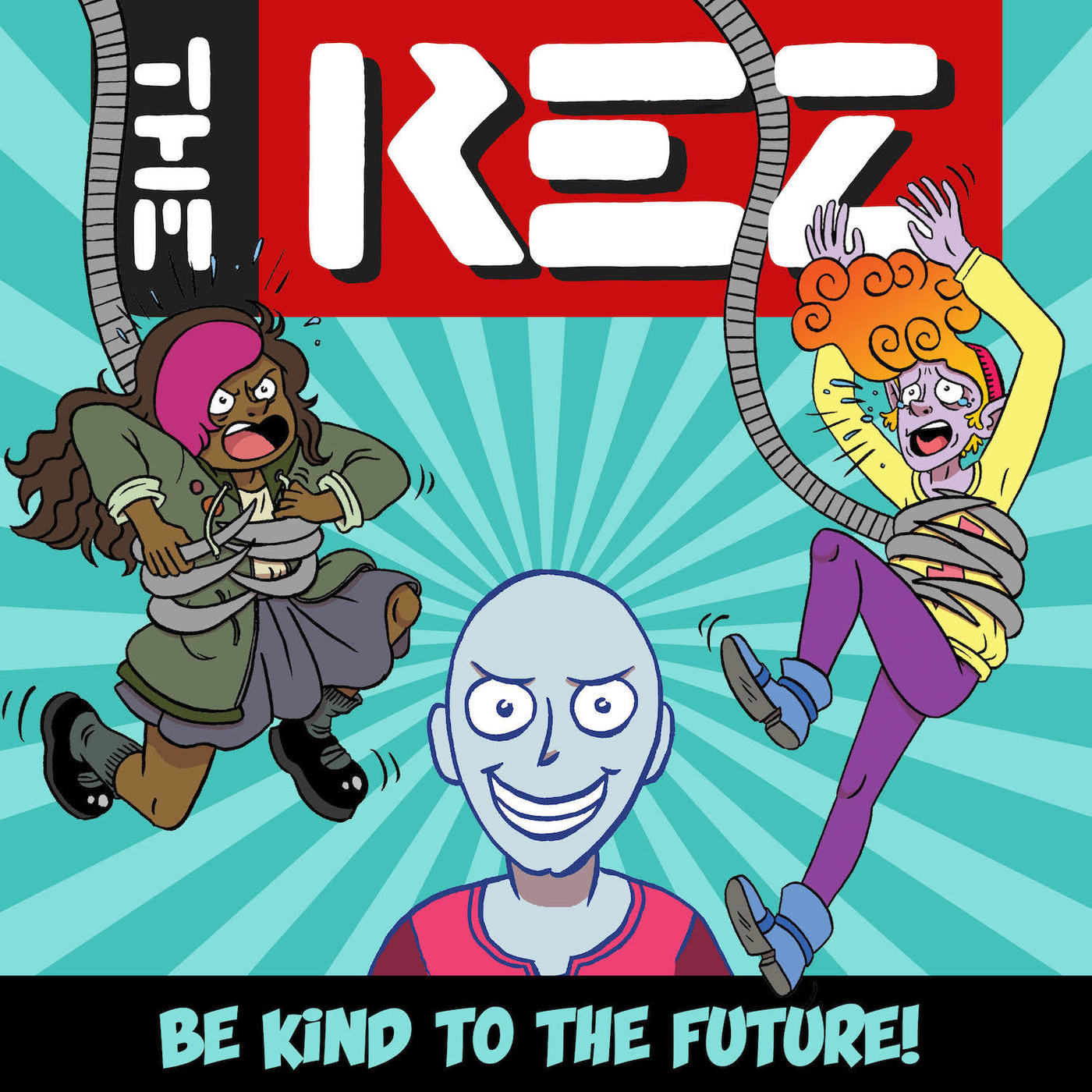 The Rez
Set in a very strange future where everything seems perfect but is actually completely wonky! Preen, a show-offy influencer, and sensible Sav try to outsmart the wicked A.I. JEF who runs their world. Together they find an ancient phone that can communicate with kids in the past (Pastlings – that's you!) who teach them about weird ancient ideas like kindness, friendship and how nature isn't really that terrifying. JEF hates all these things and sends robots, drones and other future gizgads to try and stop them!
The Rez is a multi-award winning series with top quality jokes, a brilliant UK cast, funky sound, and some secret messages about life, kindness and looking after each other.
The Rez is a production of Rezilience Ltd. (supported by Arts Council England), in partnership with Gen-Z Media.
Meet Preen who needs to be the most influential influencer who ever influenced, Sav who just wants to find out what happened to her Gran, and JEF, the "helpful" AI who wants to run the world. The Rez is a production of Rezilience LTD, in partnership with Gen-Z Media and PRX. For more visit http://jointherez.com or http://gzmshows.com.
See Privacy Policy at https://art19.com/privacy and California Privacy Notice at https://art19.com/privacy#do-not-sell-my-info.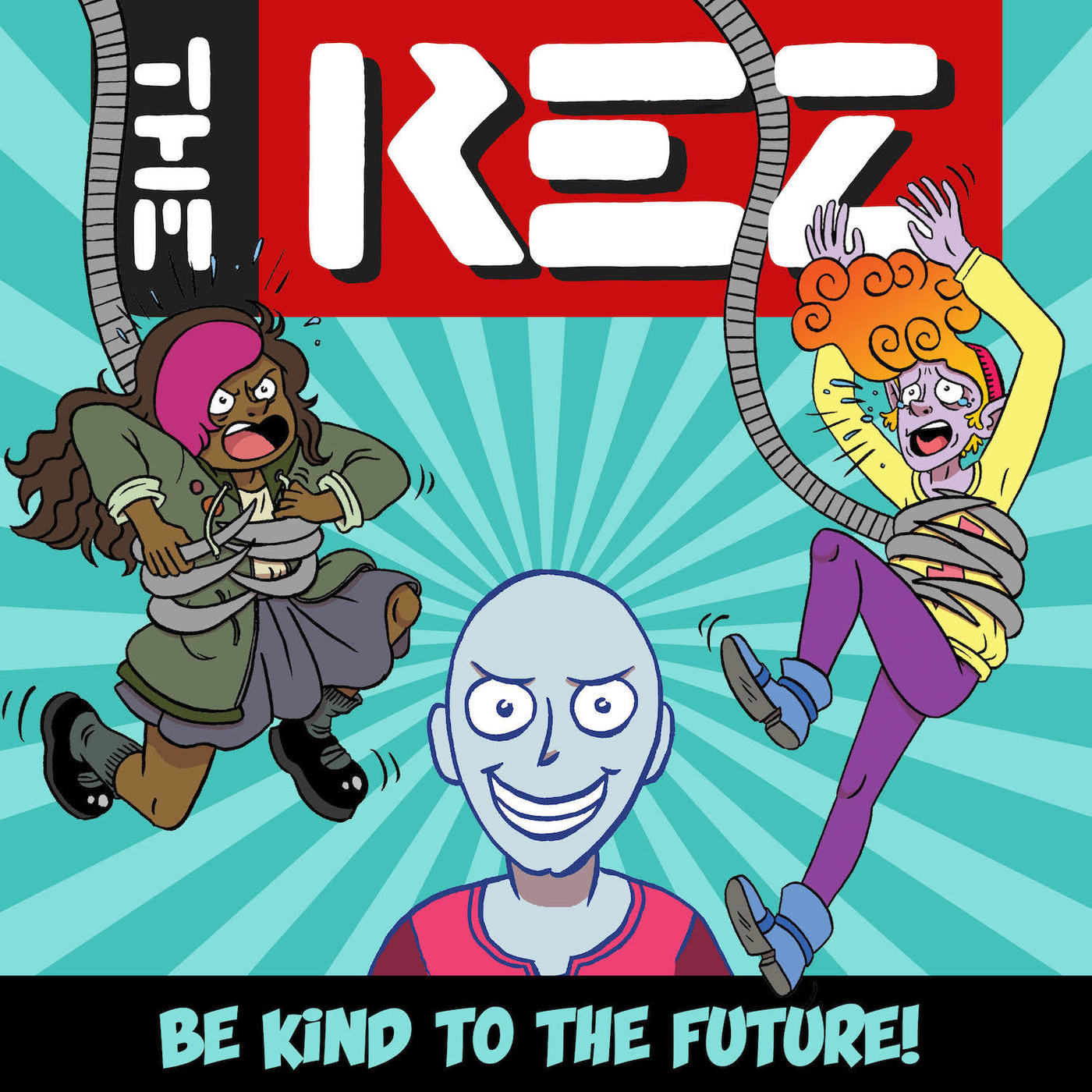 Search Results placeholder